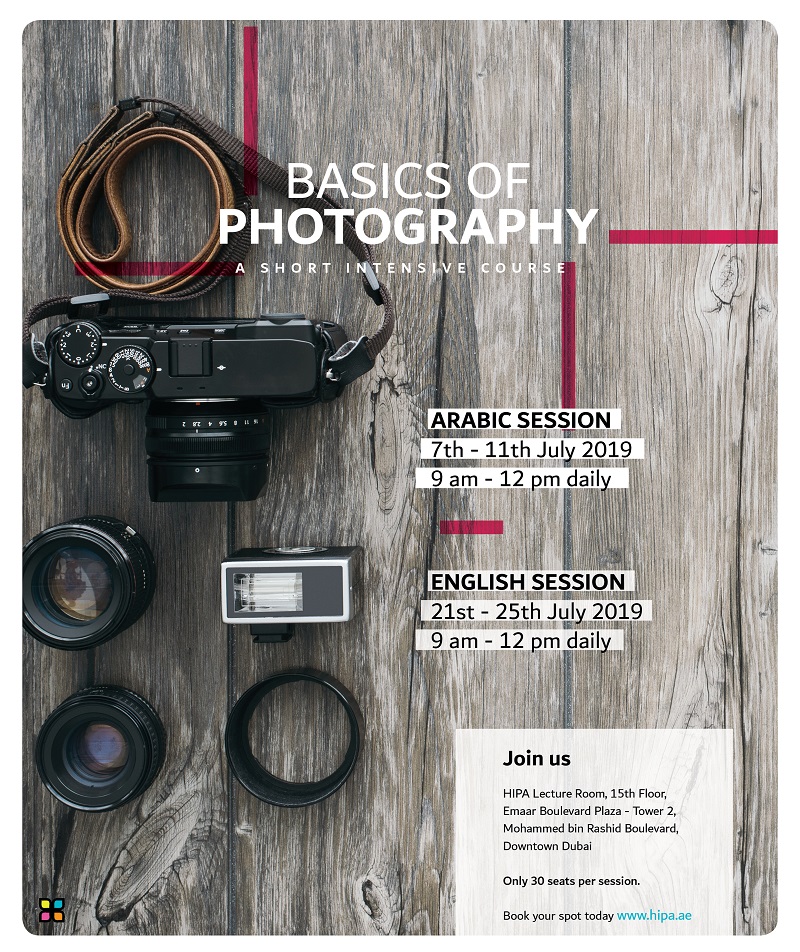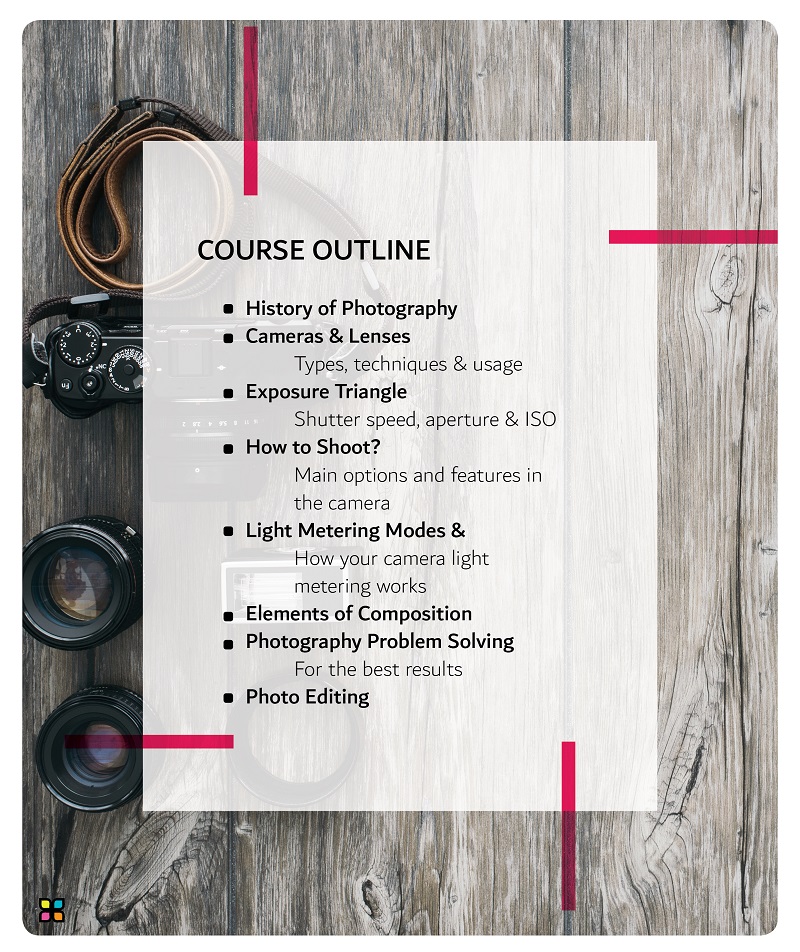 English Session Start Date :
21st – 25th July 2019
Arabic Session Start Date :
7th – 11th July 2019
Timing :
9 am – 12 pm daily
Location :
15th Floor, Emaar Boulevard Plaza - Tower 2, Mohammed bin Rashid Boulevard, Downtown Dubai
If you are new to photography and just starting out, or an amateur photographer looking to improve your skills, then look no further!
Our 'Basics of Photography' intensive course is now open to the public! It's suitable for everyone from the complete novice to those who own digital cameras, but still need assistance to understand the fundamentals and get their creative photography underway.
Seats are very limited so please book your spot ASAP.